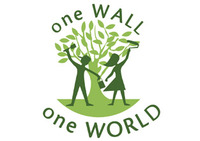 OneWallOneWorld
Your wall can help clean the air.
Air pollution is everybody's problem.
5,000 deaths yearly
Almost 7 Billion pesos in health costs
Living 3 blocks away from a major road cause 50% increase of asthma in young children; and exposure to lung disease, heart attacks and cancer in adults.
But now, you don't need to be just part of the problem, you can be part of the solution through OneWallOneWorld. Now everyone can ease Manila's air pollution—one wall at a time.