Aboitiz team members, UP Fine Arts majors unveil #BetterWorld pawikan mural in Taguig City
June 16, 2016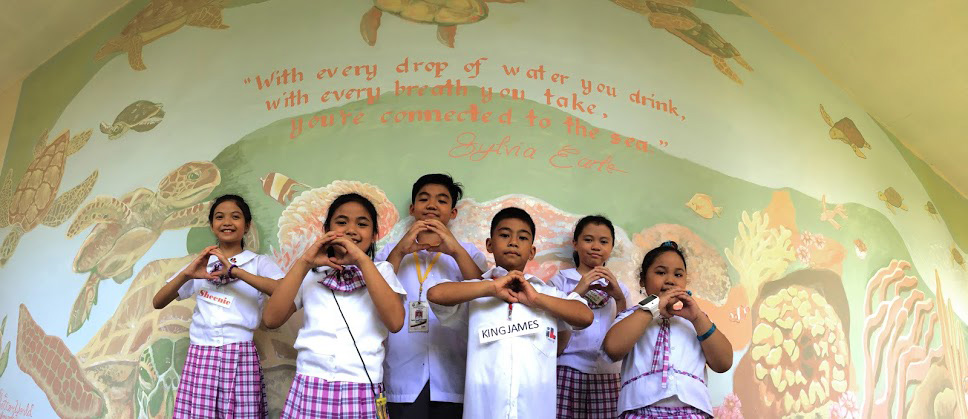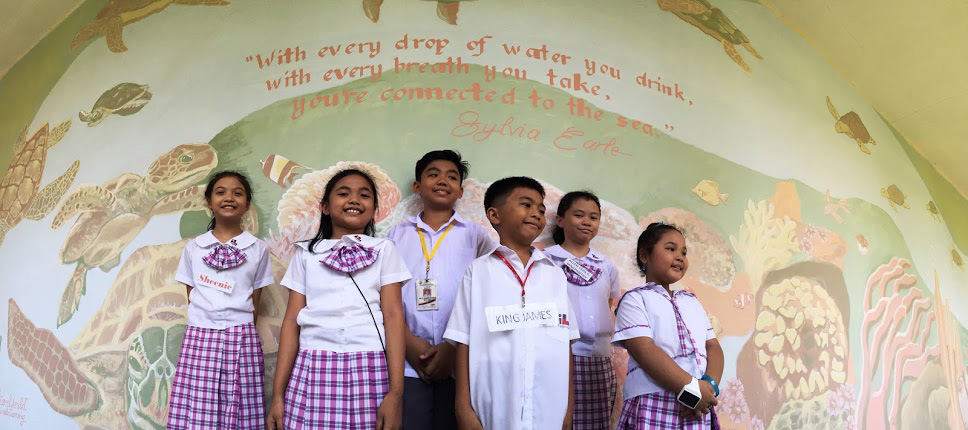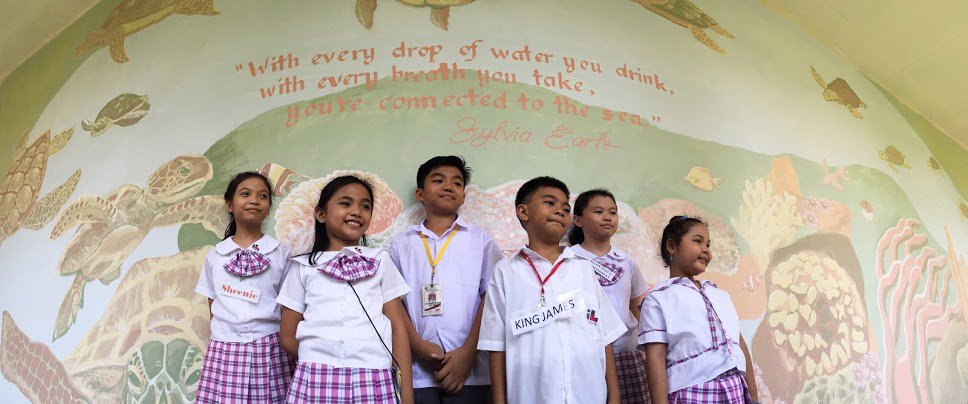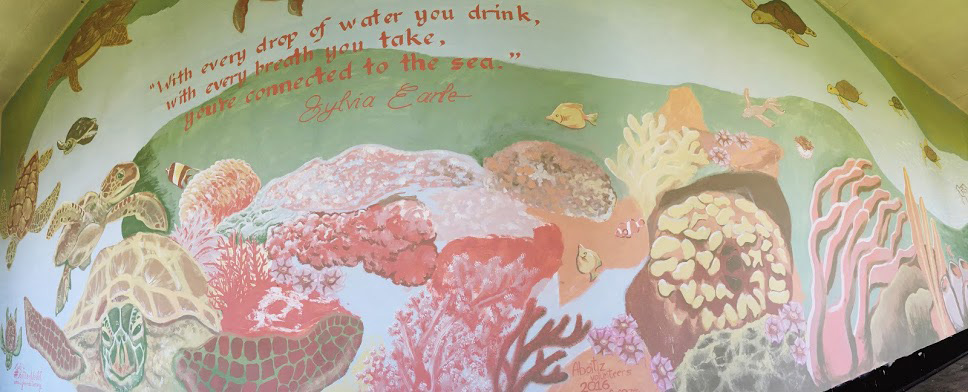 In time for the opening of classes, the Aboitiz Group led in the design of a marine conservation-themed mural in Tipas Elementary School, Taguig City as part of the Group's efforts to create a #BetterWorld for the Pawikan.
The mural, prominently occupying a 45-square meter space next to the school's library, was designed by a volunteer team of seven students from the University of the Philippines (UP) Diliman College of Fine Arts (Laura Abejo, Babylyn Geroche Fajilagutan, Sarah Toraldo, Sarah Conanan, Ranier Biglang-Awa, Antonia Baytion, Andie Harn). The design features several pawikans happily swimming in their habitat and was colored in shades of pastel using BOYSEN® KNOxOUT™ air cleaning paint (pre-mixed and custom-made).
"It is important for everyone to be aware of this cause and so we want to thank Tipas Elementary School for making space for our #BetterWorld mural. More than a beautification project, we want to help inspire our young students to be the future caretakers of our planet and our marine life," said Luis Miguel Aboitiz, AboitizPower Senior Vice President and Chief Operating Officer, Corporate Business Group.
A bulk of the mural was completed with the help of Aboitiz team members during the Group's annual Brigada Eskwela classroom rehabilitation activity at Tipas Elementary School last June 4, the Aboitiz Group's fourth in Taguig City. A record 2,0512 Aboitiz team members participated in simultaneous Brigada Eskwela activities nationwide.
"As artists and UP students, we've always wanted to paint something meaningful on a large scale, and we wanted to create something of our own that could make an impact on society. We're excited for this mural, because it will give the students cleaner air to breathe and a prettier space to study. Hopefully, it will also encourage them to take better care of our oceans and the creatures that dwell in them," UP student Laura Abejo said.
This mural forms part of the Aboitiz Group's #BetterWorld for the Pawikan drive, a marine turtle conservation program led by the Aboitiz Foundation that supports the eight-hectare Aboitiz Cleanergy Park in Punta Dumalag, Davao City. The Aboitiz Cleanergy Park is one of the last few remaining nesting grounds of the critically-endangered hawksbill sea turtle (pawikan) in the country, where over 1,800 pawikan hatchlings were released on its beach in 2015. Aside from the pawikan, the Aboitiz Cleanergy Park is also home to 66 species of flora and fauna that thrive in the area.