KNOxOUTTM Officially Launched
November 03, 2009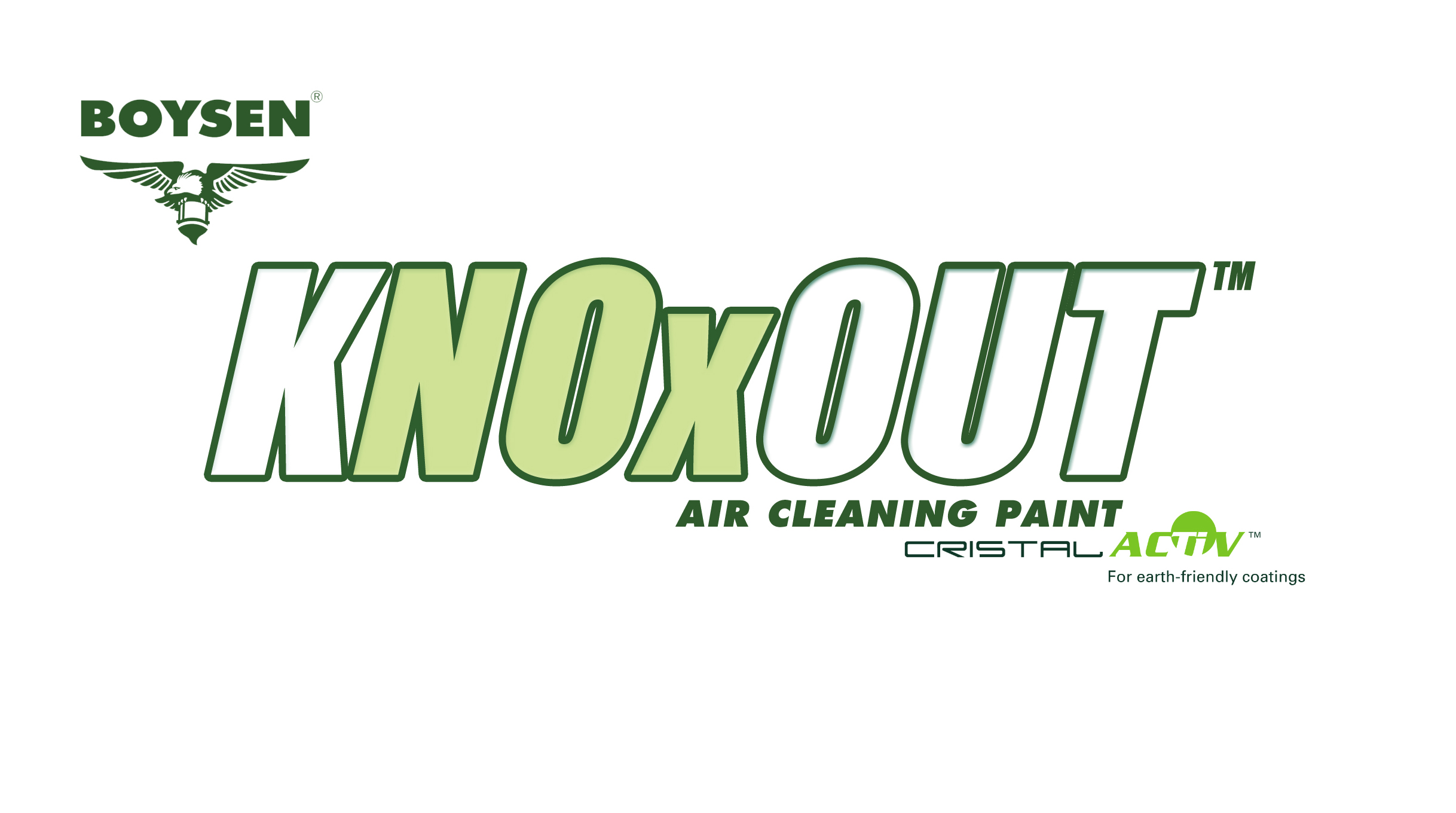 BOYSEN® has successfully launched KNOxOUT™, its revolutionary air cleaning paint technology on November 13, 2009 at the Makati Shangri-la Hotel.
BOYSEN® KNOxOUT™ is the first air cleaning paint in the world with CristalActiv photocatalytic technology, which uses light energy to break down noxious air pollutants (NOx) and convert them into harmless substances H2O and CO2. The capability of the technology to clean the air has been proven in field trials in Europe as well as a trial held in the Guadalupe MRT Station, which was the largest air cleaning paint trial done anywhere in the world. So whereas paint has always been used to protect our living structures, KNOxOUT™ will now be able to help protect people from the harmful effects of air pollution.
Worldwide, the World Health Organization estimates that 3 million deaths are due to outdoor air pollution – three times more than traffic fatalities. Locally, the Philippine Environment Monitor 2007 estimates that almost 5,000 deaths in Metro Manila every year are due to air pollution. That's 1 out of every 8 deaths – at a rate of 13 per day.
With walls painted with KNOxOUT™, BOYSEN® hopes to help reduce the pollution levels in the city. As the advocacy One Wall One World says, all it takes is one wall to contribute to the clean up of the air we breathe. The launching was in unison with the November Clean Air Month celebration.