BOYSEN® Launches Advanced Depolluting Paint
November 13, 2008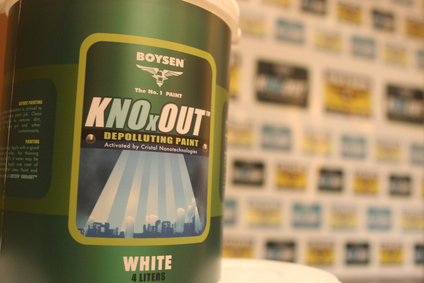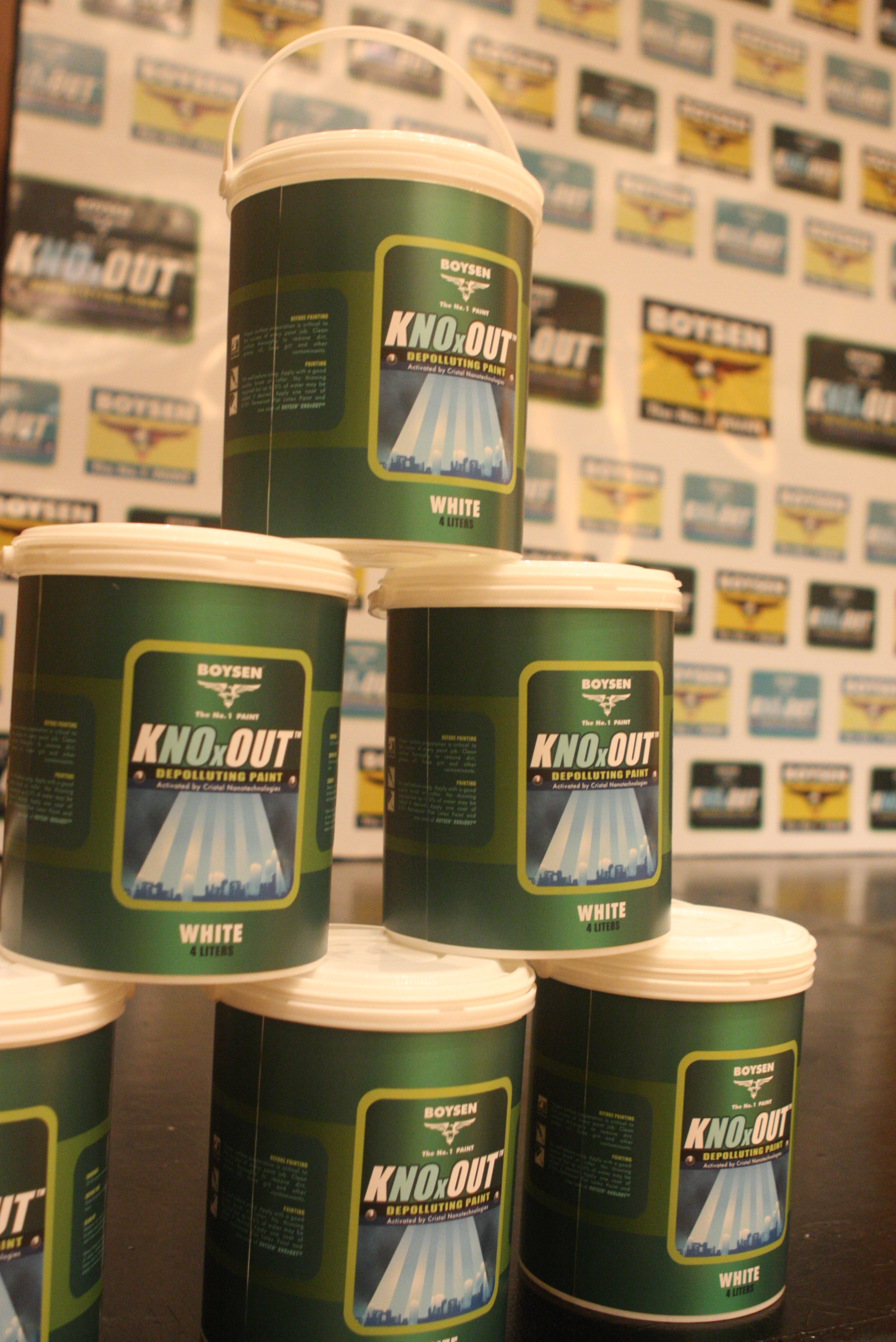 Pacific Paint (BOYSEN®) Philippines, Inc. recently launched its environment-friendly paint, dubbed the BOYSEN® KNOxOUT™ (activated by Cristal Nanotechnology).
"People used to think that paint fouled up the air, and now we have a paint that actually purifies the air. It turns the whole concept of paint around," says Johnson Ongking, vice president of Pacific Paint (BOYSEN®) Philippines, Inc.
Activated by Cristal Nanotechnology, BOYSEN® KNOxOUT™ is based on the nano-sized Titanium Dioxide, which acts as a photocatalyst, triggering certain chemical reactions stimulated by light. Through this process, toxic emissions are broken down into harmless substances in an environmentally safe process.
One of the initiatives that Pacific Paint (BOYSEN®) Philippines, Inc. has taken is to launch BOYSEN® KNOxOUT™ in the biggest outdoor depolluting paint trial in the World. "The Philippine trial is the first time that we've tested the product on such a large scale," says Ongking.
The proposed testing site will be at the three-story Guadalupe MRT station and surrounding embankments.
The trial will involve testing pollution levels through passive monitors, nitrate boxes and Particulate Monitors to base line existing levels and determine reductions once KNOxOUT™ is deployed.
The Manila Observatory, the oldest scientific research institute in the country, is serving as independent observer and monitor for the trial. "We're very thankful and appreciative of the extensive support given by the DOTC-MRT3 and the MMDA for this trial. It shows that DOTC-MRT3 and MMDA are innovative and committed player in improving air quality," says Ongking.
BOYSEN® KNOxOUT™ will be available 1st qtr 2009.